Ad Type: For Sale Country: USA Region: NJ Year: 2008 Vehicle Make: BMW Vehicle Model: M# Mileage: 10000 Transmission: Manual Fuel Type: Pump Gasoline: 87-93 Octane Spares List: pneumatic jacking system Types of Payments Accepted: Cash Credit Card Money […]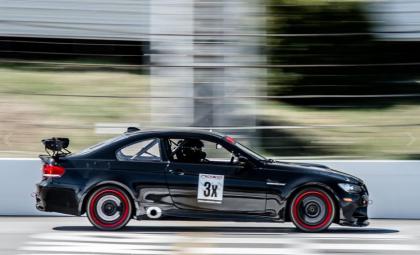 Ad Type: For Sale
Country: USA
Region: NJ
Year: 2008
Vehicle Make: BMW
Vehicle Model: M#
Mileage: 10000
Transmission: Manual
Fuel Type: Pump Gasoline: 87-93 Octane
Spares List: pneumatic jacking system
Types of Payments Accepted:
Cash
Credit Card
Money Order
Paypal
Are you willing to accept trades?: No
2008 E92M3…. This car embodies the perfect balance of modernity and the raw expression of everything that a BMW is/should be. The end result: This M3 is FAR lighter than any standard "street" E92 M3, far safer, handles/stops exponentially better and benefits from added horsepower and torque. This Turner-built E92 M3 is the ultimate weapon for track days and or wheel to wheel road racing.
Many of you in the northeast know me and know this car from NASA DE events. I have been instructing for them for the last 10+ years. Built by Turner Motorsports from top to bottom, everything was done right, No expense spared, hundreds of thousands of $'s in the original build etc. This car is so well set up that it does not chew up consumables… To my disadvantage and possibly to your advantage; I never really used it for what it was built for as i could not get the idea of wrecking it out of my head. I have never put the car off track, no impacts, no paintwork and the car has a total of 5 wheel to wheel race days on it… The car has spent the overwhelming majority of its life at D/E events (driver education education track days). The car needs nothing other than the tweaks you may want. This car was purchased brand new and sent to Turner w 4,600 total miles. 3180LBS, ~380RWHP GTS2(with weight added), GTS3, GTS4 and or one helluva track day car…The chassis and cage work are flawless (done by Stefan Foord while he was at Turner), motor was never molested, Cosworth/Pectel engine management (Car Tuned by Colin Harmer, power achieved via sophisticated engine management and the conservative tune), Motec dash / data acquisition, AFE air intake, cat delete, custom side exit race exhaust, Power Pullies, fuel cell, Motons, Racetech seat, fire suppression, carbon fiber roof/trunk/wing, Traqmate data, front / rear chase cam, lexan side and rear windows, Forgeline 18×10″ non-staggered race wheels with 275 Hoosiers, etc etc etc etc. Too much too list, have all documentation. This is the link to the build prior to installing the fuel cell, side exhaust, stand alone engine management, aero, etc. 2.5 million + plays on youtube; Cut and paste this limk into your browser – https://www.youtube.com/watch?v=jEwk6AxtfkE …. so If you are over the 458's, Gallardo's, vette's, GTR's etc and want something truly unique this is the car. BE SAFE & GO FAST. if you are SERIOUSLY interested send me a message and lets chat.