Ad Type: For Sale Country: USA Region: CA City: Modesto Zip: 95351 Year: 2003 Vehicle Make: Subaru Vehicle Model: WRX Impreza Mileage: 30000 Transmission: Manual Fuel Type: Pump Gasoline: 87-93 Octane Spares List: Stock wheels and tires Types of Payments […]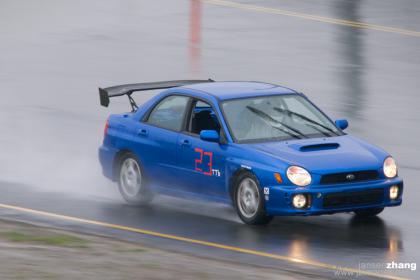 Ad Type: For Sale
Country: USA
Region: CA
City: Modesto
Zip: 95351
Year: 2003
Vehicle Make: Subaru
Vehicle Model: WRX Impreza
Mileage: 30000
Transmission: Manual
Fuel Type: Pump Gasoline: 87-93 Octane
Spares List: Stock wheels and tires
Types of Payments Accepted:
Cash
Are you willing to accept trades?: No
2003 Subaru WRX used for HPDE and TT events. Car was a build for USTCC that never came together. (not street legal)
-just over 30,000 miles on car (28,000 street miles,remainder is track miles)
-bolt-in role cage
-17inch aftermarket wheels
-Tein Coil over adjustable suspension with spring rubbers
-Straight pipe from turbo back
-interior stripped out
-2 rear deck lid wings (40inch and 60inch)
-Aluminum seat
-Removable steering wheel
-Cold air intake
-Stock Engine
-Some interior parts available. Stock Passenger Seat, back seat will come with car.
System won't allow me to upload photos. I'll try again soon. Can email photos to you if needed.